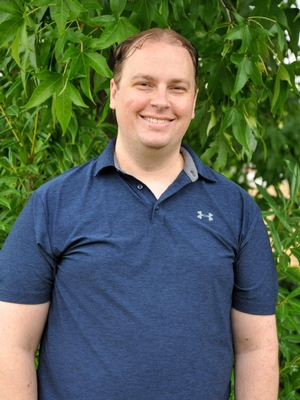 Lige Armstrong
Director of Information Technology
Lige Armstrong is the Director of Information Technology. He joined the Westside Christian High School staff in the summer of 2019. Mr. Armstrong attended Oregon State University receiving a B.S. in Theatre Arts, a B.S. in Media Communication with a minor in Business. He completed his Masters of Arts in Teaching, focusing on theatre, math, and general science at George Fox University. For the past six years, Mr. Armstrong worked in instructional technology at Linfield College. He also has worked at the Beaverton City Library and volunteered at Oregon Episcopal School for LEGO physics & robotics. Mr. Armstrong loves the sense of community at Westside Christian High School.
Mr. Armstrong is married to a Westside Christian alumna, and they have a son. Mr. Armstrong enjoys building LEGO creations, traveling, playing board games, photography, and being a geek. He and his family attend Colossae.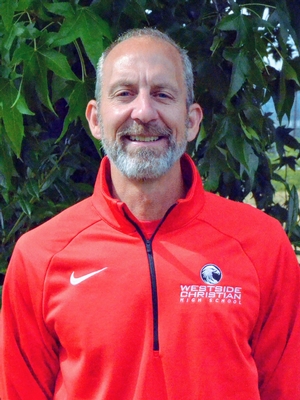 Scott Ball
School Counselor
Mr. Ball joined Westside Christian High School in 1995. He serves as the School Counselor and as the Head Cross Country and Track & Field Coach. Mr. Ball enjoys seeing students grow and develop during their time in the WCHS community. Mr. Ball received a B.A. in Business and a B.S. in Social Studies Education from George Fox College. In 2007, he received his Masters in School Counseling from George Fox University.
He is married to his wife of 33 years, Heidi, and they have three grown children who attended Westside Christian High School, Laurel, David, and Morgan. Morgan and David both married WCHS alumni. Mr. Ball enjoys running with students and alumni and watching good movies with his wife.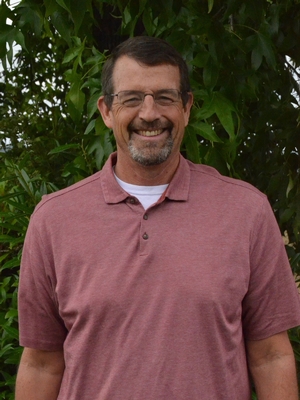 Rob Casteel
Athletic Director and Math Teacher
Mr. Casteel has been the WCHS Athletic Director since 2017. He also teaches math and coaches Track & Field javelin. Mr. Casteel has a Bachelor of Arts from Linfield College and an M.A.T in Mathematics from Portland State. Mr. Casteel taught math in the Beaverton School District for 29 years and was the athletic director for 5 years prior to Westside Christian High School. As an educator, Mr. Casteel believes you need to include the spiritual aspect of developing the whole person and at WCHS he has the freedom to incorporate faith into his students' and athletes' development.
Mr. Casteel is married to his wife of 35 years, Lori. They have 3 children Amanda, Robert, and Eli, and 1 grandson, Jackson. Mr. Casteel enjoys athletics, fishing, his 65 Chevy pick-up, and the Evergreen Community.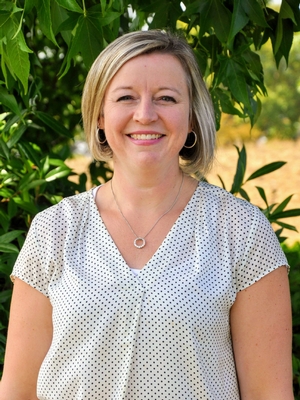 Caroline Hottmann
Director of Admissions
Mrs. Hottmann joined Westside Christian High School in 2004 as the registrar and has since served the administrative office in a variety of roles. Currently, she serves as the Director of Admissions. She holds a B.S. in Biology from the University of Tennessee and was previously on staff for Young Life. Her favorite aspect of working at WCHS is the community. She really enjoys the relationships that she has built with the staff, but also enjoys getting to know the students and their families.
Mrs. Hottmann is married to Matt, and they have two children, Brady and Avery. She enjoys gardening, quilting, and cooking. She also serves on the Portland West Young Life Committee and helps with the kids at Beaverton Colossae.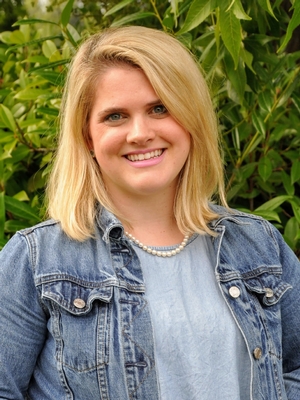 Amanda Howard
Director of Marketing/Development
WCHS Alumnae
Mrs. Howard joined the Westside Christian High School staff in 2018. A Westside Christian High School alumnae, she is excited to be working at her alma mater to lead the school's marketing and development efforts. Mrs. Howard graduated with a journalism degree from George Fox University and spent a semester as an intern reporter in Washington, DC. She has experience in non-profit development, journalism, creative marketing, and project management. She loves working at WCHS because it is a community that truly cares about the students and families it serves.
Mrs. Howard is married to Sam, and they have a daughter, Halsey. Mrs. Howard enjoys writing, playing tennis, and competing in trivia. She and her family attend Lake Grove Presbyterian Church.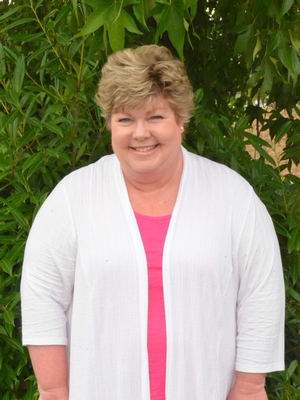 Carol Leong
Executive Assistant
Mrs. Leong joined Westside Christian High School's office staff in 2014 while her daughter was in attendance. Mrs. Leong has a Bachelor of Science in Christian Education and has previously been the director of a children's ministry. Mrs. Leong loves working at Westside Christian because she believes it is a privilege to work with high school students and interact with them throughout her day.
Mrs. Leong and her husband Teddy have two children, Laura and Matthew. She enjoys reading, traveling, spending time with my family and long walks on the beach. They attend Westside A Jesus Church in Tigard and participate in a small group community.
Denise Moyer
Receptionist
Mrs. Moyer has been working at Westside since 2009 in a variety of roles, she is currently the receptionist. She attended Western Oregon State and worked in youth ministry for more than 20 years before coming to Westside Christian. A highlight for her at Westside Christian is getting to know the amazing students.
Mrs. Moyer is incredibly blessed with 7 kids in their twenties and a daughter-in-law and a son-in-law. Her hobbies are spending time with my kids and visiting with friends. She recently started attending Bridgetown Church and is involved in community and fellowship.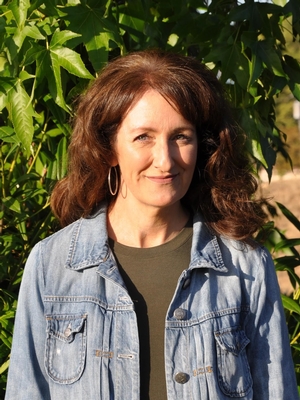 Cindy Streimer
Dean of Students
Cindy Streimer is grateful for the opportunity and excited to serve as Westside Christian High School's Dean of Student Life. Mrs. Streimer attended Whitworth University. For two years, she worked for human services organizations where she provided supervision, counseling, and facilitated programs for at-risk youth. Her strength in connecting with young people led her to become a Director of Youth Ministry at a church. In this role, she oversaw all youth programs while participating in national youth events and mission trips. Mrs.Streimer's leadership skills in an office setting and passion for building relationships with students is what has kept her working in Christian education for the past decade.
Mrs. Streimer has been married to her husband, Steve, for 27 years, and they have a daughter who graduated from Westside Christian High School in 2016.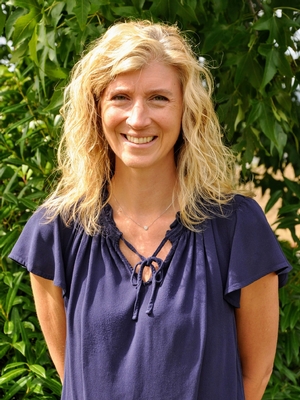 Cassandra Tyner
Director of Finance
Mrs. Tyner has been the Director of Finance at Westside Christian High School since August 2012. She has a BS in Accounting from Colorado Christian University. Prior to coming to Westside Christian, Mrs. Tyner was a staff accountant in a local public accounting firm. She enjoys working with the people, atmosphere, and students at Westside Christian High School.
Mrs. Tyner recently celebrated the first anniversary of marriage to her husband, Richard. Mrs. Tyner and Richard have four adult children. She enjoys hosting gatherings at home, biking, skiing and playing games with family and friends. Mrs. Tyner and her husband enjoy serving the youth at Beaverton Foursquare, as well as at Westside Christian.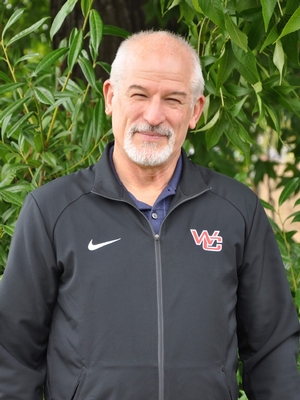 Michael Wenger
Head of School
Mr. Wenger has been Westside Christian's Head of School since 2017. He has a B.S. in Christian Education, Biola University and an M.A. in Christian Education from Trinity Theological Seminary. Mr. Wenger has completed graduate studies at Oregon State University, California State University, George Fox University and Talbot School of Theology. Mr. Wenger has worked in Christian Education for the last 17 years. He has served Christian schools as a P.E. teacher, social studies teacher, Bible teacher, varsity soccer coach, dean, vice-principal, and principal. Prior to working in school administration, he spent 16 years working in corporate Human Resources. Mr. Wenger loves the community and biblically integrated approach Westside Christian offers its students.
Mr. Wenger is married to his wife, Cindy, and they have three adult children and seven grandchildren. For more information about Mr. Wenger and Westside Christian High School click here.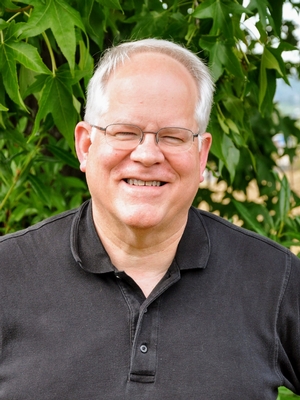 Don Westerberg
Director of International Students and Alumni Relations
Mr.Westerberg has been at Westside Christian High School since 1986. He has served in many roles including a full-time Bible teacher, Vice Principal, Principal, Chancellor, Campus Pastor. Currently, Mr.Westerberg is the Alumni Director and International Student Program Director. He has a BS in Bible and Pastoral Ministries from Cairn University in Philadelphia and a Master of Divinity from Western Seminary in Portland.
Mr.Westerberg loves the Westside Christian family and being able to continue to connect with people long after they leave the halls. He has been able to teach the children of former students, perform their wedding ceremonies, and hold their babies.
Mr.Westerberg is married to his wife, Ann. They have two daughters who are Westside Christian graduates. Mr.Westerberg and his wife are enjoying a new stage of life as grandparents of 5 grandchildren, all under 5 years old. He serves as an adult Sunday School teacher at Greater Portland Bible Church. He has volunteered with Special Olympics for over 27 years and also serves as a second-generation board member of a World War II veterans' organization (GIGH).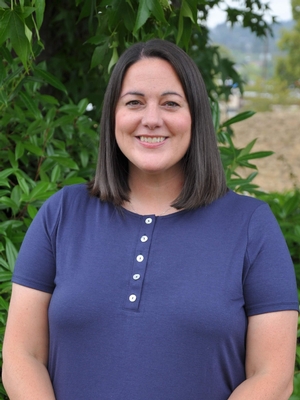 Leah Yeseyev
Development Assistant
Leah started working at Westside Christian High School in 2011 and has used her nonprofit skills in a variety of departments including marketing, development and finance departments. Leah has a degree in Administrative Management from Central Washington University. One of Leah's favorite parts about working at Westside Christian is that prayer is the foundation of everything that happens here. Decisions, changes, actions are made only after a considerable amount of prayer. She loves that WCHS is a school that prays!
Leah is married to Dmitriy, and they have two kids, Max (10) and Viktoriya (6). She loves to read, decorate, volunteer at her kids' school and watch them play sports. Leah has helped start a MOPS (Mothers of Pre Schoolers) group, served in children's ministry, and been active in a Women's Bible Study.