English 10 Gets Poetic
November 27, 2019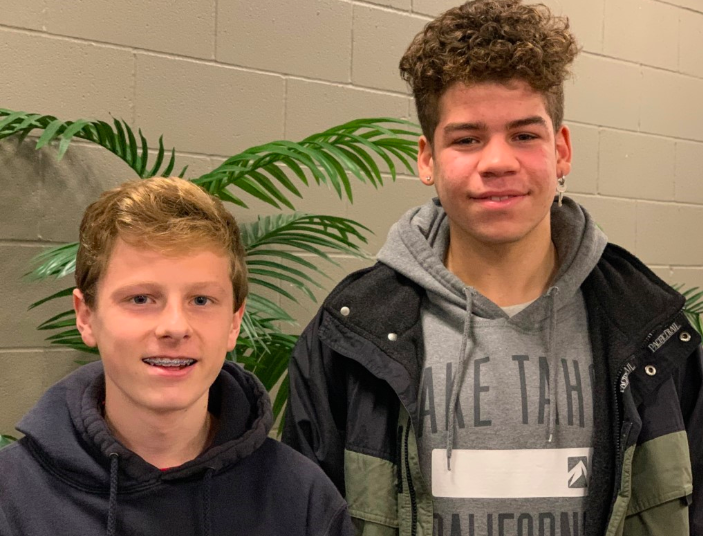 Ms. Ames's English 10 class recently completed a Five Poem Project that required students to compose – you guessed it—five poems. But there was a catch. For the first three poems, students each randomly drew three words such as "time," "goodbye," and "rock." Then they turned each of these words into separate three-stanza poems that were personal to them and their experiences. For the fourth and fifth poems, students picked their own inspiring words. The poems could be free verse or rhyming, but all five needed to contain a few of the 30 literary devices they had been studying, these included concepts like alliteration, hyperbole, simile, metaphor, and allusion.
Two collections of poems particularly stood out to Ms. Ames."One of my favorites was Justice Jackson's project. It was really cool and open. He took it to the next level," she said.
Justice's features an honest take on family, community, and homework, all written with a rhythmic beat. Equally excellent, explained Ms. Ames, was Lukas von Koch's project.
"It ended up being a product that I could tell he had put work into. He definitely got the mechanics down. He hit all those marks but also still allowed that emotional and personal side to come through," said Ms. Ames.
By Ms. Ames's design, the class has now moved from poetry to reading a book that requires heavy discussions and trust in one another. Ms. Ames wanted students to have already learned to share their personal writing with each other during the poetry unit. She explains, "Poetry is a really good way to break down barriers and realize that everyone is human."