Annual Serve Day
For two decades, Westside Christian High School has taken time each year to step out of the classroom and serve their local community. Students, staff, and parents volunteer together at local non-profits, schools, and neighborhoods. In 2019, all students served with their Focus Groups at more than 10 locations in Tigard, Beaverton and even Portland. The goal of Westside Christian High School's Serve Day is for students to learn about stewardship by relating to and supporting their community.
Local Service Projects
Special Olympics
Many Westside students have become a part of a rich tradition of volunteering at the Special Olympics. For over fifteen years we have served with distinction as a school that wants to bring the love of Christ to these events and show value to those who, like us, are created uniquely in God's image.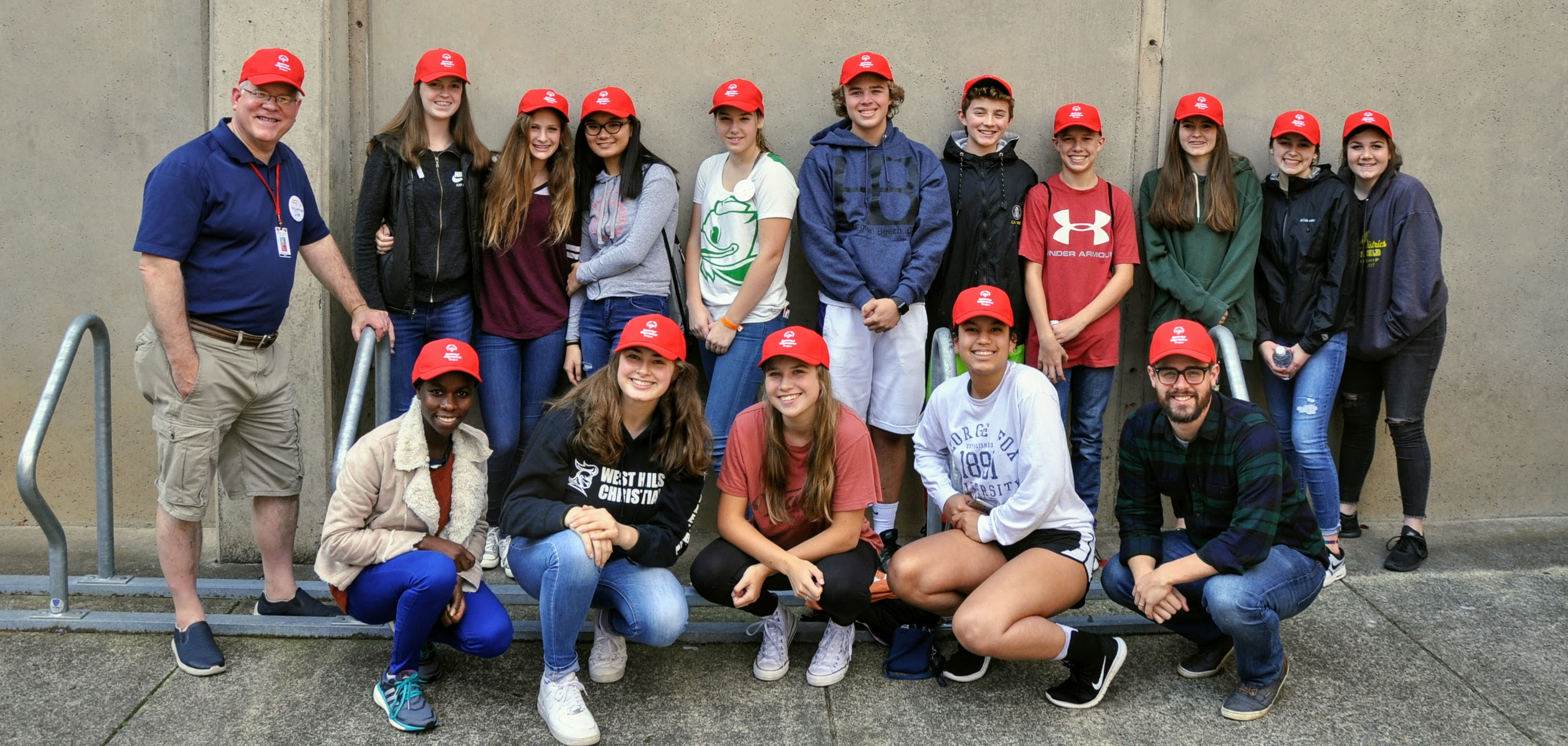 Bridgetown Ministries
Through Bridgetown Ministries, Westside students are offered a variety of opportunities to serve the homeless here in Portland. Students have served at Bridgetown's Night Strike, a weekly expression of love and blessing to Portland's homeless, assisted with special projects surrounding the holiday season or participated in a week-long local service mission.