12 High School Clubs to Consider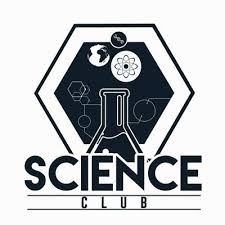 Science Club
In the Science club, students will do many fun things. Students will enjoy chemistry experiments, physics challenges such as mouse trap car races and egg drops, dissections of different animals and plants, Crime Scene Investigations (CSI), biology experiments, science games, nature field trips, and whatever else that is science related. Science will combine with the engineering club for some activities as well. Nothing is required and there is no homework. This club is designed for science adventures!
As your child moves through high school, participation in after-school "clubs" can be a transformational experience.
Now would be a great time to sit down with your child to discuss how to think about after-school opportunities.
How After-School Clubs Can Help!
They provide an affinity group to make and cultivate friendships.
They provide a signal to colleges about what you are interested in.
They provide a path to leadership within an organization.
They provide a low-risk way to "test" a fledgling interest in a topic.
They provide a structure to start your own club.
In the context of college admissions, "clubs" are considered extracurricular activities because they happen "outside of the classroom." Other extracurricular activities include sports, jobs, music, theater, child care responsibilities, etc.
Considerations before joining a club:
DON'T...
Don't join a club because you think it "will look good on your resume".
Don't overcommit to too many clubs at once
Don't wait until junior or senior year to join a club.
Don't join a club and then not engage in the activities and events.
DO...
Do join a club because you are interested in the topic or mission.
Do join a club to test out your leadership abilities.
Do join a club to create a "path of interest" for colleges.
Do start a club to show initiative and resourcefulness.