Powderpuff
November 10, 2022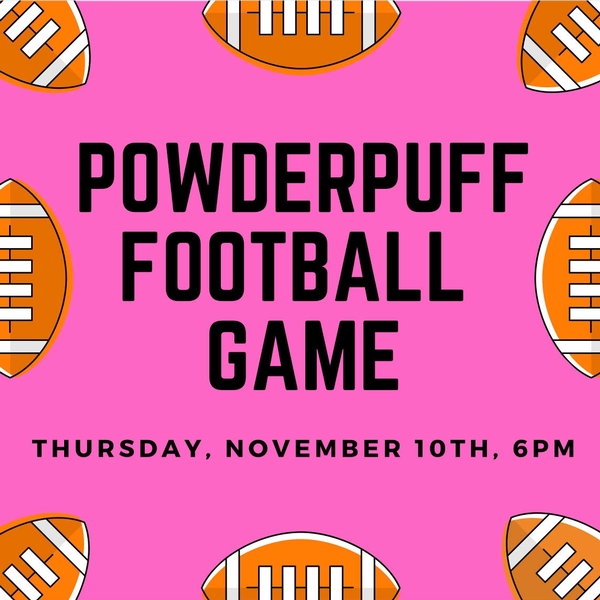 Powderpuff, one of our favorite events at Westside, is on Thursday, November 10th! Get ready for snacks, competition, and an all around fun evening!
The evening begins at 6pm and will go until 9pm. Plan to bundle up!
---
The girls form football teams by class and are coached by their male peers who have played football. Our boys also organize an amazing cheerleading squad with epic performances coached by some of our talented girls who dance. We have faculty participate through reffing, announcing and scoreboard. Come out and cheer our students on!
---
Powderpuff players! Please make sure to wear the following colors:
FRESHMEN: yellow
SOPHOMORES: green
JUNIORS: blue
SENIORS: pink

Guest Faculty Appearances!
Refs: Mr. Washburn, Coach Van, Coach Henry
MC: Keshaun King
Scoreboard: Mr. Housley
…and our very own Quinaby Stine will sing the National Anthem!
---
SCHEDULE FOR THE EVENING
6:00pm … all teams warm up
6:30pm … National Anthem, prayer, introductions
7:00pm … Junior vs. Freshman Game
7:50pm … Sophomore vs. Senior Game
"HALF TIME" - all cheer dance, drumline performance
8:30pm … Championship Game
8:50pm … Trophy Announcement/Celebration