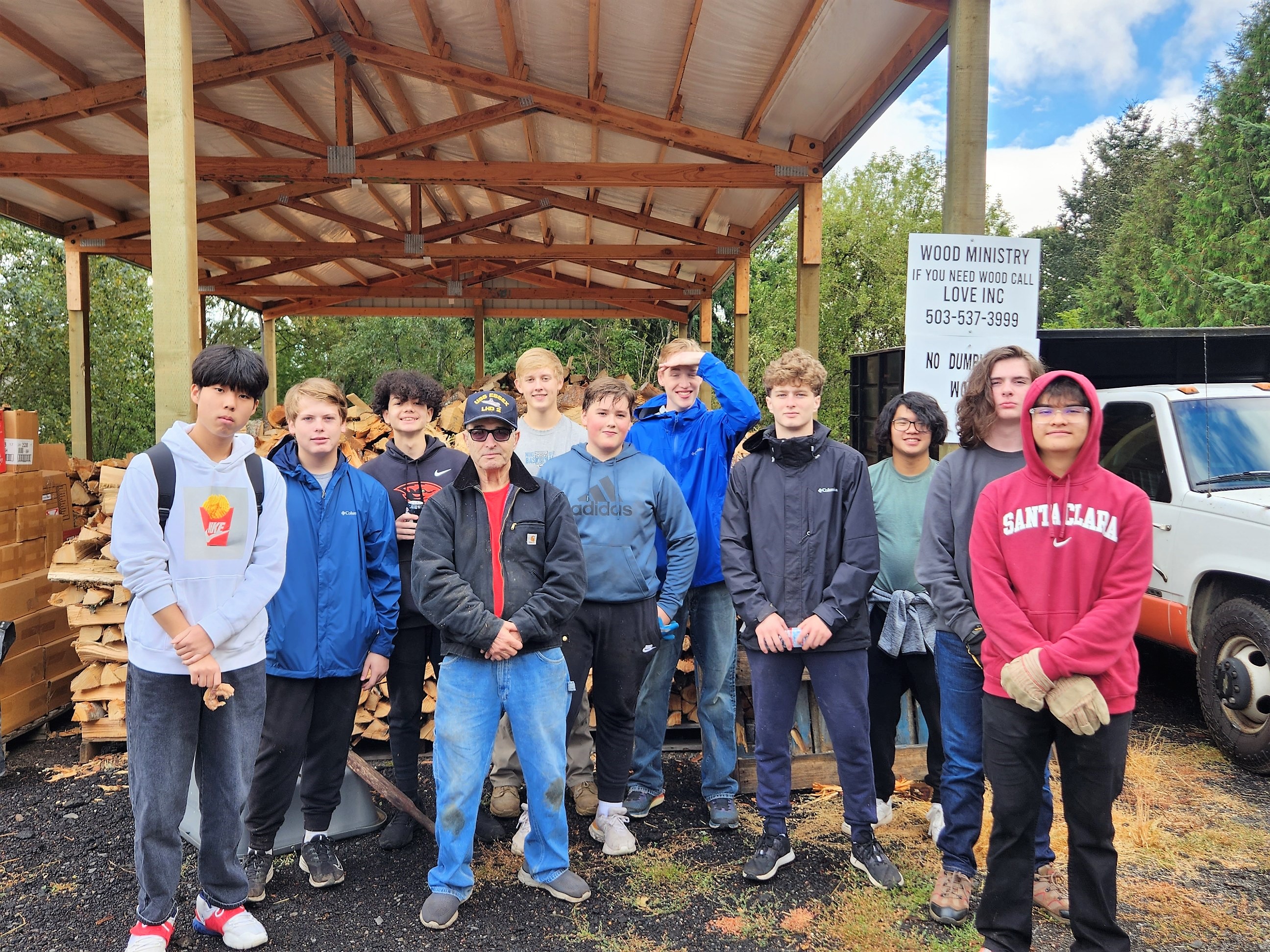 "Westside Outside" Service Program
Westside Outside is a unique Westside Christian program designed to help students develop a heart of compassion. It exposes our students to what God wants to do through them and encourages them to serve outside the school for an "open-heart" encounter with the poor, oppressed, and hurting people in our community and around the world.
Our core values include:
Compassion: We are courageous, finding new ways to show Christ's compassion.
Humility: We serve as we live from a position of humility.
Collaboration: We develop community in a spirit of collaboration.
Restoration: We are creative in our expression with the purpose of restoration.
Justice: We are provoked to engage where justice and relief are absent or repressed
This program is a voluntary program designed to encourage student stewardship of their God-given gifts in service. Those who participate and reach the suggested minimum goal of 100 hours of community service during their time at Westside Christian receive recognition at our Annual Awards Ceremony in the spring. Seniors who serve a set number of hours over their four years at Westside receive a medallion to be worn during graduation. The wearing of this medallion demonstrates to all school family members in attendance that the student believes service is important and encourages others to participate.
Special Olympics
Many Westside students have become a part of a rich tradition of volunteering at the Special Olympics. For over fifteen years we have served with distinction as a school that wants to bring the love of Christ to these events and show value to those who, like us, are created uniquely in God's image.
Bridgetown Ministries
Through Bridgetown Ministries, Westside students are offered a variety of opportunities to serve the homeless here in Portland. Students have served at Bridgetown's Night Strike, a weekly expression of love and blessing to Portland's homeless, assisted with special projects surrounding the holiday season, or participated in a week-long local "mission trip".
Grace Ministries of Krasang, Thailand
Westside offers a unique opportunity for our students to have their hearts and worldviews stretched through a relationship with Grace Ministries of Krasang, Thailand. Grace Ministries is committed to the prevention of child exploitation in Thailand. Grace Ministries provides children with a safe and loving home, as well as an education up through college. The staff at Grace Ministries believes that the young people in their care will become leaders and change agents in their country and will make Thailand a safer place for children. This unique partnership allows Westside to send teams to serve and form redemptive relationships with Grace Ministries'. About two dozen Westside students travel to Thailand to spend three weeks with their counterparts. They serve this ministry by teaching English in two of Krasang's public schools and embracing their Thai friends with unconditional love. Training, team building, and debriefing sessions are provided to help students integrate the transforming work of Christ in their three-week experience and then re-enter and impact their own homes and culture. The Westside community also raises funds to support facility development and the ongoing expenses of expanding Grace Ministries.