Welcome to the 2023-2024 Student Ministry Team Page (SMT)
At Westside Christian, learning and growth happen in a variety of places and ways. In addition to the experiences students have in classrooms, fine arts, and athletics, Westside offers clubs and organizations that tap into students' interests and offer opportunities to learn valuable skills such as leadership, teamwork, and service. Organizations and clubs allow students to identify the talents God has given them and provide a framework for the use of those talents to God's glory.
SMT is a student led organization at Westside where students are lifted up through peer to peer fellowship. Each year, SMT takes on a new flavor as new leaders step into leadership and use their God-given talents to grow the kingdom!
SMT 2023-2024 News
Socktober will be returning once again this year! prayer/worship mornings will also be continuing this year.
(NEW) A Bible study group called Narrow Path Hikers (NPH) HAS BEEN STARTED.
For more information on these events and more, contact Daniel Potratz at daniel.potratz@wchsstudent.org.

"God has been moving in powerful ways at Westside! We are privileged to have amazing spirit-filed worship, powerful biblical teaching, and here in SMT we get the opportunity to learn what it looks like to serve our friends and the community at large. It has truly been a life changing experience! All glory be to God for everything we've been given here at Westside!"
- Senior Daniel Potratz

"The Westside community is something special. I love the joy within the student body and the presence of the Lord on Westside's campus. It continues to be such a blessing to experience what God is doing through this amazing school!"
- Senior Meghan Gillett
"One thing I love about the Westside student body is their willingness to abide in the Lord. Every day I feel the joy and the love of Jesus and it makes me so happy to see! It's comforting to feel the Lord abiding in us, and I'm praying we grow closer to Him."
- Senior David Weide
Past Events
SMT Chapel
SMT had their 2nd chapel of the year and blessed the student body with a beautiful chapel. SMT gave a big shout out to IGNITE for making SMT's vision come to life!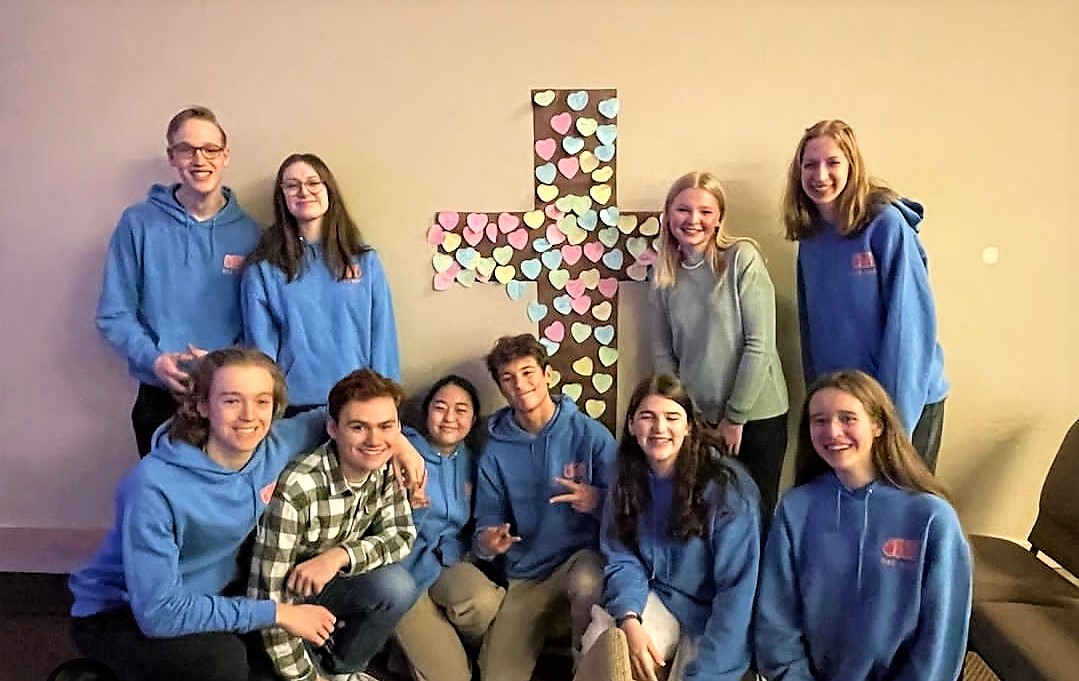 SMT visits Medical Teams International
SMT members popped on over to Medical Teams International to volunteer and help out!
For more opportunities to serve, click here.
MEET SMT
Senior Student Chaplain, Steven DiPietro shares:
"In the aspect of spiritual life, Westside is just so, so different. Students can dive deep into the scriptures with their fellow classmates and teachers creating a more Godly environment to be in, impacting ourselves for the better. Also, students here can have unique and meaningful conversations about what it means to be a Christ-Follower right in class, or how Christ is woven into the subject that is being taught. Our world out there is very tough, but if we put on our spiritual armor and prepare in the right ways for God, we could turn our lives around for the better."
Junior Student Chaplain, Daniel Potratz shares:
"God has been really showing me exactly who He is and what it means to follow Him with everything. It has been incredible learning that together in fellowship with others! As a school, we're becoming more and more united in a heart of love and worship, and are leaning on each other and on God both for His glory and for our good. We're learning how to go after the lost sheep and bring it back into the safety of the truth, the life, and the way; and praise God for that!"
SMT Events
Praise and Worship
Students meet before school to spend intentional time in prayer and praise. What a blessing to be able to start the day in this way! God is good!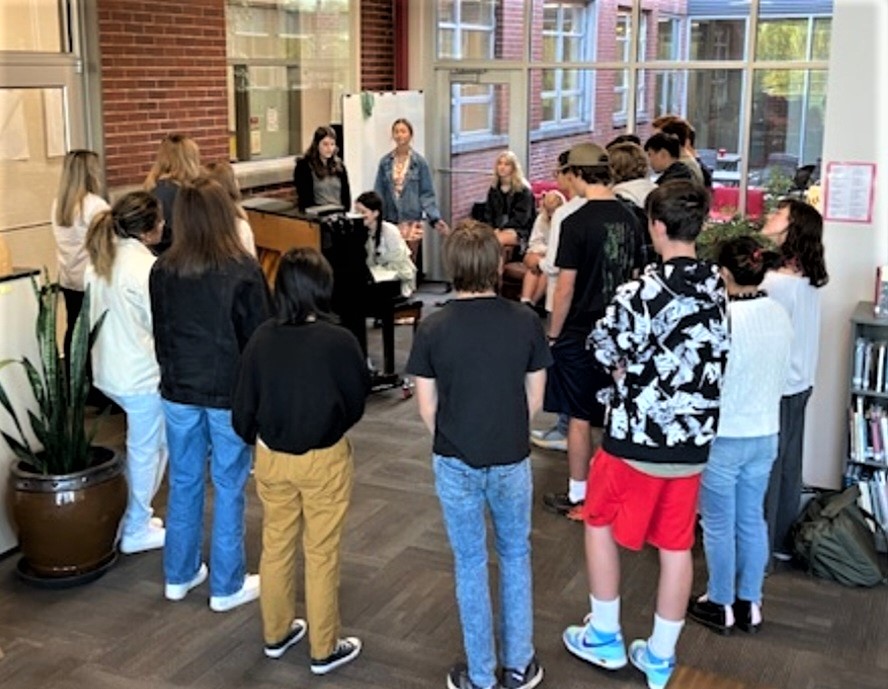 SOCTOBER
SMT collected socks during the month of October to give to those in need during the cold seasons.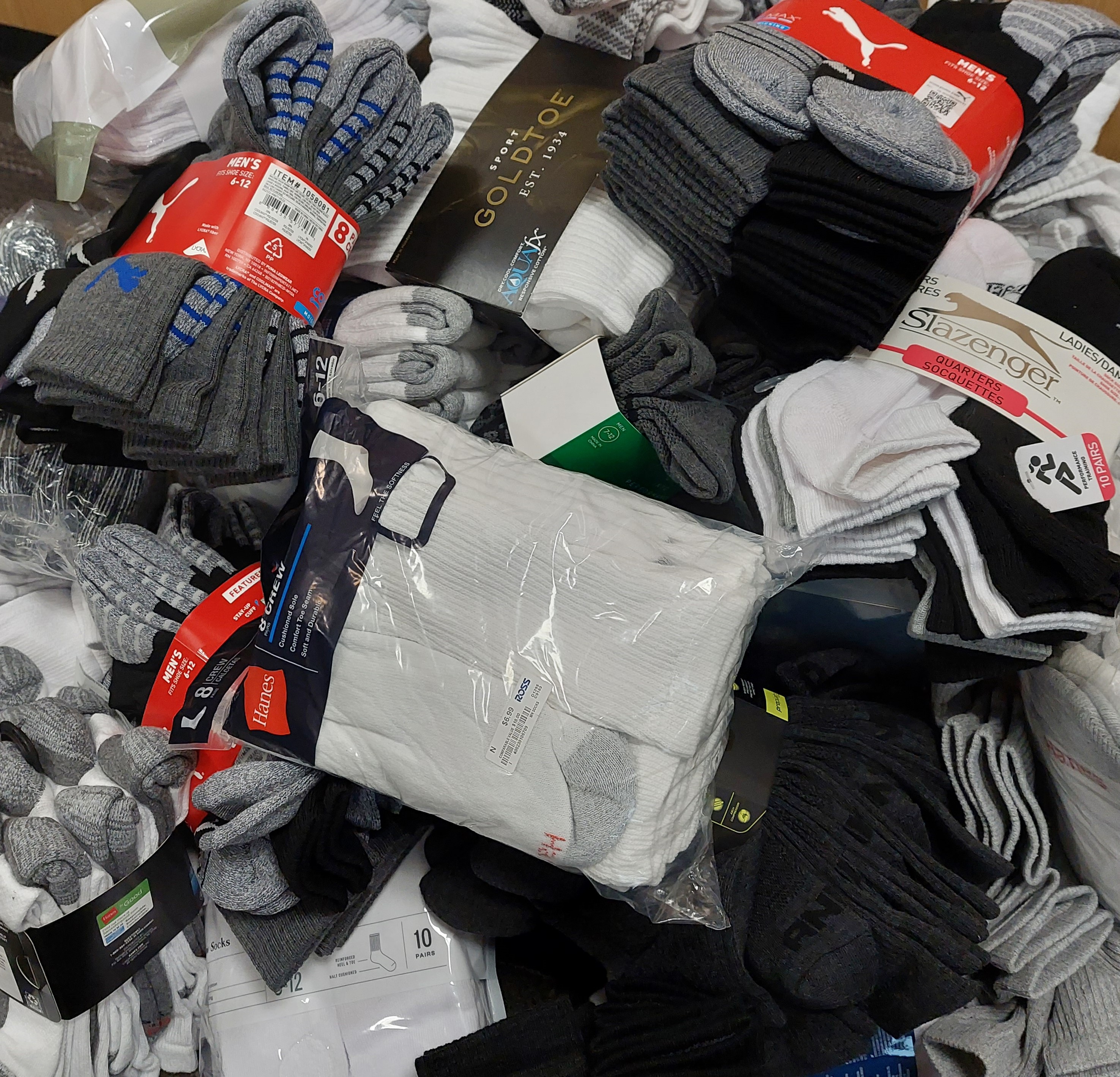 Meet the 22-23 Student cHAPLAINS
Daniel Potratz
Meghan Gillett
David Weide
mEET smt (student ministry team)
Daniel Potratz (head chaplain)
Meghan Gillett (co-chaplain)
David Weide (co-chaplain)
Claire Kang
Elizabeth Lyman
Mattea Vermillion
Rachel Shearer
Rowen Cartmill
Carter Bernstein
Isabella Lago
Carissa Miller
Sofia Edwards
Kate Hawkins