Powdertuff
April 06, 2023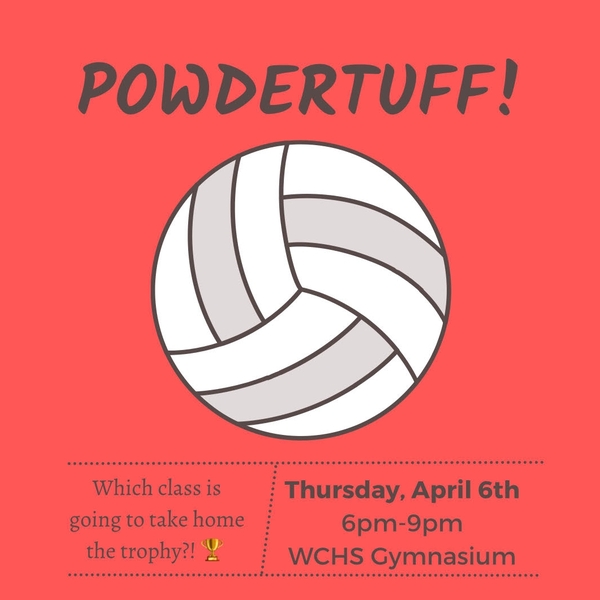 Powdertuff, one of our newer events at Westside, is on Thursday, April 6th! Get ready for laughs, competition, and an all around fun evening!
The evening begins at 6pm and will go until 9pm in the gym.
The boys form volleyball teams by class and are coached by our very own volleyball girls! We have faculty participate through reffing, announcing and scoreboard. Come out and cheer our students on!